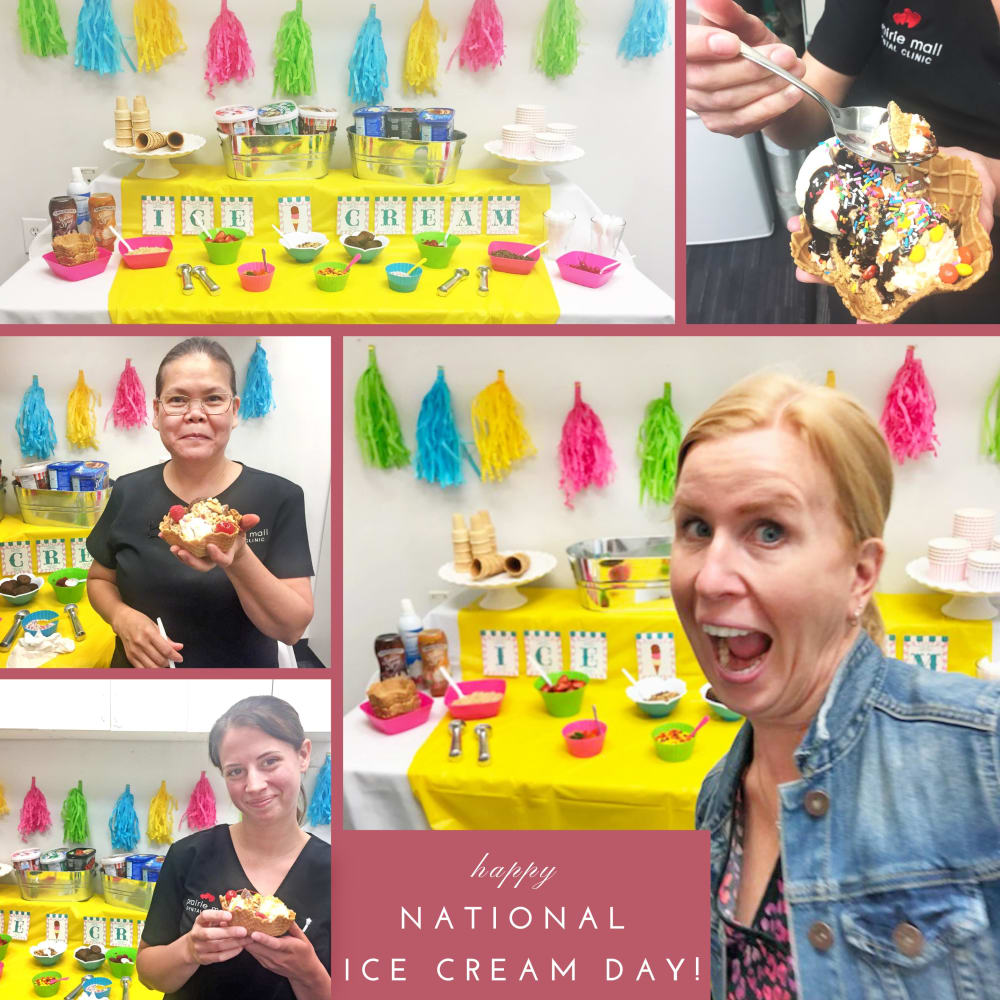 Happy National Ice Cream Day! 🍦😁 Ice cream is one of our favourite treats at Prairie Mall Dental Clinic! We celebrated this fun day with an in-office ice cream party. Our staff was all smiles!!!
---
Did you know that ice cream is a safe and delicious treat to enjoy after a tooth extraction procedure? Stick to soft-serve and avoid any toppings or cones, to be sure you are gentle on your teeth and the extraction site. The cold temperature can reduce swelling and discomfort, while you satisfy your sweet tooth! Just be sure to keep up with a good oral hygiene routine too.
For questions about dental procedures in Grande Prairie, contact us, your friendly neighbourhood dentist – Prairie Mall Dental Clinic!