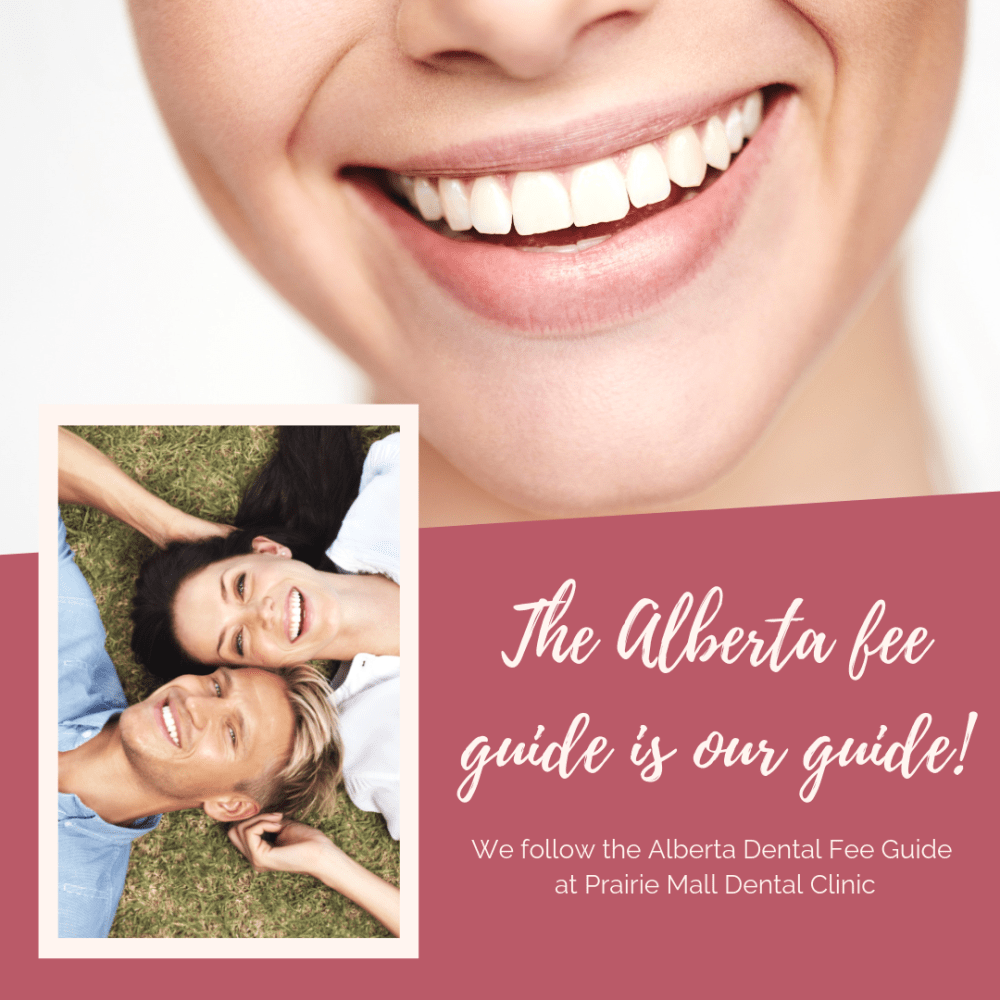 At Prairie Mall Dental Clinic, we follow the Alberta Dental Fee Guide, as set by the Alberta Dental Association & College.
---
The Alberta Dental Fee Guide guide is not mandatory, but we use it to show transparency to our patients. We are focused on providing our patients with personalized care to support their overall dental health!
You can also depend on us to be upfront, honest and provide open communication. Feel free to contact us for your dental appointment or dental treatment consultation in Grande Prairie, Alberta.
We offer general dentistry, cosmetic dentistry, oral surgery, gum treatments and more. Contact us at Prairie Mall Dental Clinic to find out what we can do for your smile at 780.538.2992!