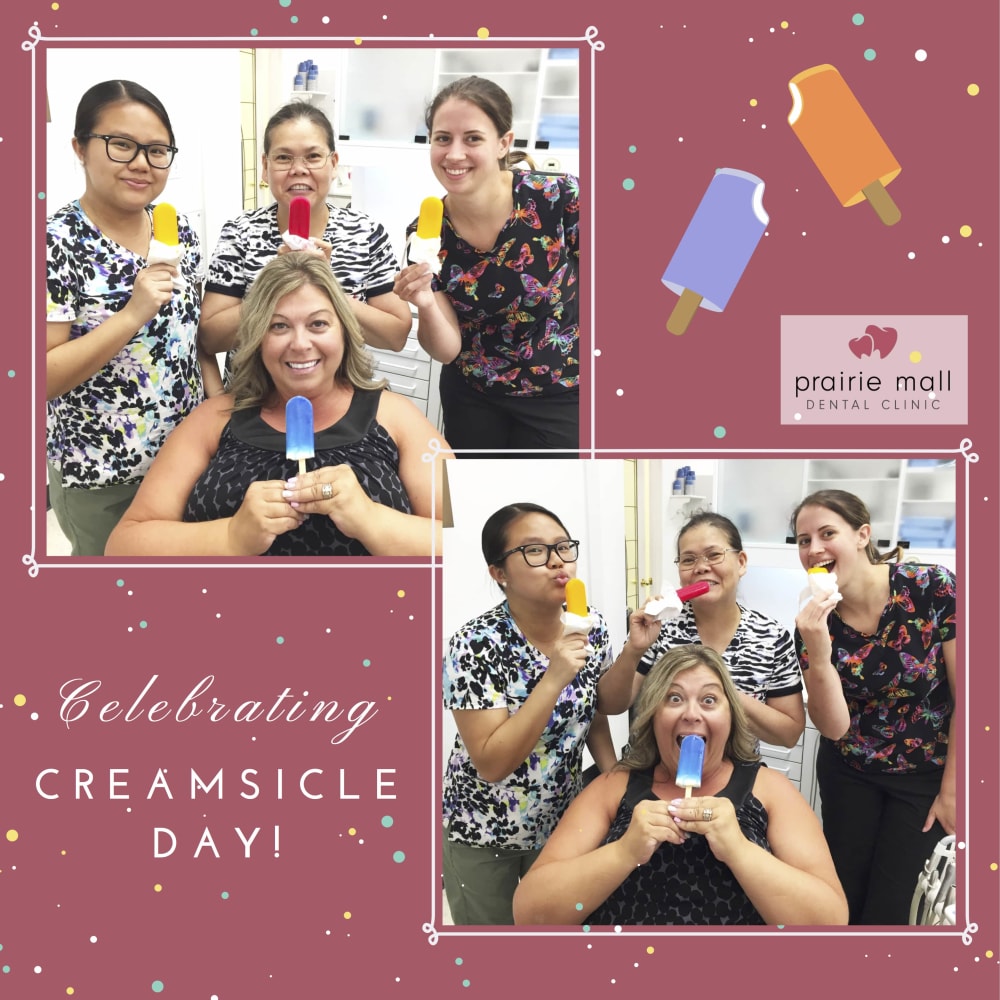 Today is Creamsicle Day and we celebrated with some fun creamsicle treats at Prairie Mall Dental Clinic!
---
You can always count on our team for friendly smiles and a good time. We believe your oral health care should be taken care of in a relaxing and inviting environment, along with our professional and experienced team.
Contact us for your next dental appointment in Grande Prairie. We offer general dentistry, cosmetic dentistry, oral surgery and gum treatments. Our office is conveniently located in the mall – an easy stop during your shopping or errands. We look forward to seeing you soon!