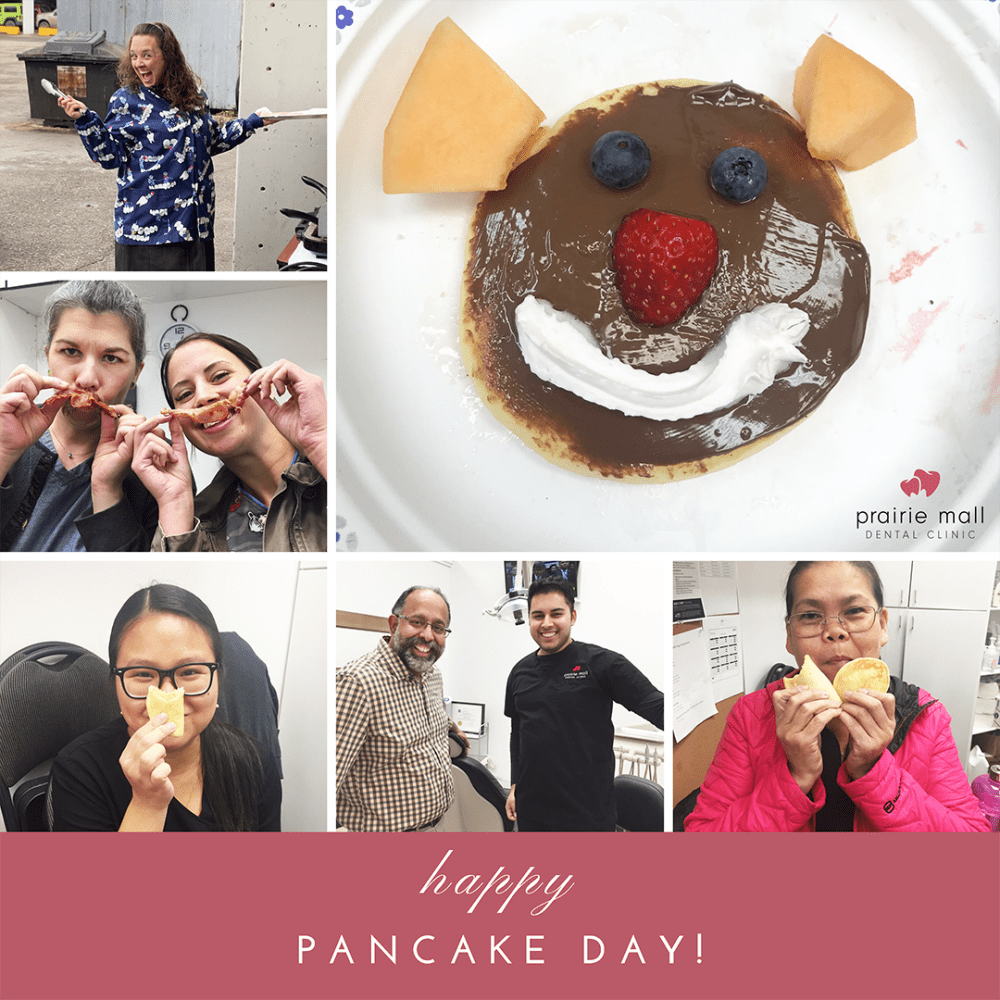 We recently brought our team together to celebrate Pancake Day at Prairie Mall Dental Clinic! You can tell how much fun we had, by all the smiles in the photos! We even dressed up our pancakes with smiles too. 
---
We hope you took the time with your family to celebrate Pancake Day as well!
If you didn't get the chance, make it a Pancake Day in your household! We've got 18 Healthy Pancake Recipe to share with you, courtesy of Delish!
Share your fun Pancake Day stories with us at your next dental appointment. Contact our office in Grande Prairie, conveniently located in Prairie Mall, to book your appointment today!