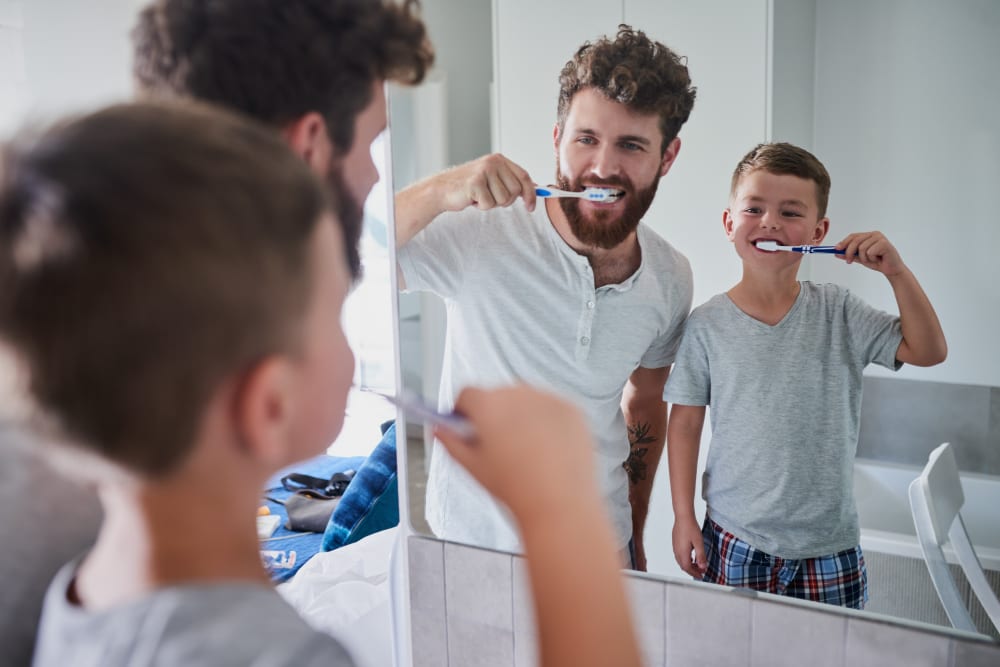 Looking for unique gift ideas that can promote your family's oral health in the coming year? Check out these gift ideas that are thoughtful, useful, and surprisingly satisfying. Your dentist will be sure to approve!
---
Electric toothbrush: Take the guesswork out of your family brushing their teeth with the help of an electric toothbrush. With a built-in timer and rotating brush head, your loved ones won't believe how fresh and clean their mouths will feel after trading their traditional brush in for one of these.
Water pick: A water pick is a great addition to anyone's oral hygiene routine. While it's highly effective at removing food and bacteria trapped between your teeth after eating, it's especially helpful for people with braces or sensitive gums who struggle with flossing.
Sugar-free gum: Your family won't miss the added sugar as they enjoy a sweet treat that can simultaneously improve their oral health by promoting saliva production and cut down on bacteria.
Reusable water bottle: Help your loved ones cut down on the amount of sugary drinks they consume and keep their teeth clean after eating sweets with a reusable water bottle. This gift will prove to be as practical as it is convenient.
Dental travel kit: Your family will surely thank you the next time they pack their bags to head out of town when you stuff their stockings with a thoughtful dental travel kit. Be sure to include a travel-sized toothbrush, toothpaste, floss, and mouthwash.
Teeth whitening kit or gift card: Few things can impact a person's self-esteem as much as a dazzling white smile. Give the gift of confidence this holiday season with an at-home tooth whitening kit or a gift card to have a whitening procedure done at their dental office.
The trusted dental staff at Prairie Mall Dental is here to help keep your family smiling bright all year long. Located in Grande Prairie, Alberta, we strive to offer professional, compassionate care to every patient who walks through our door. Contact us to schedule your appointment today!