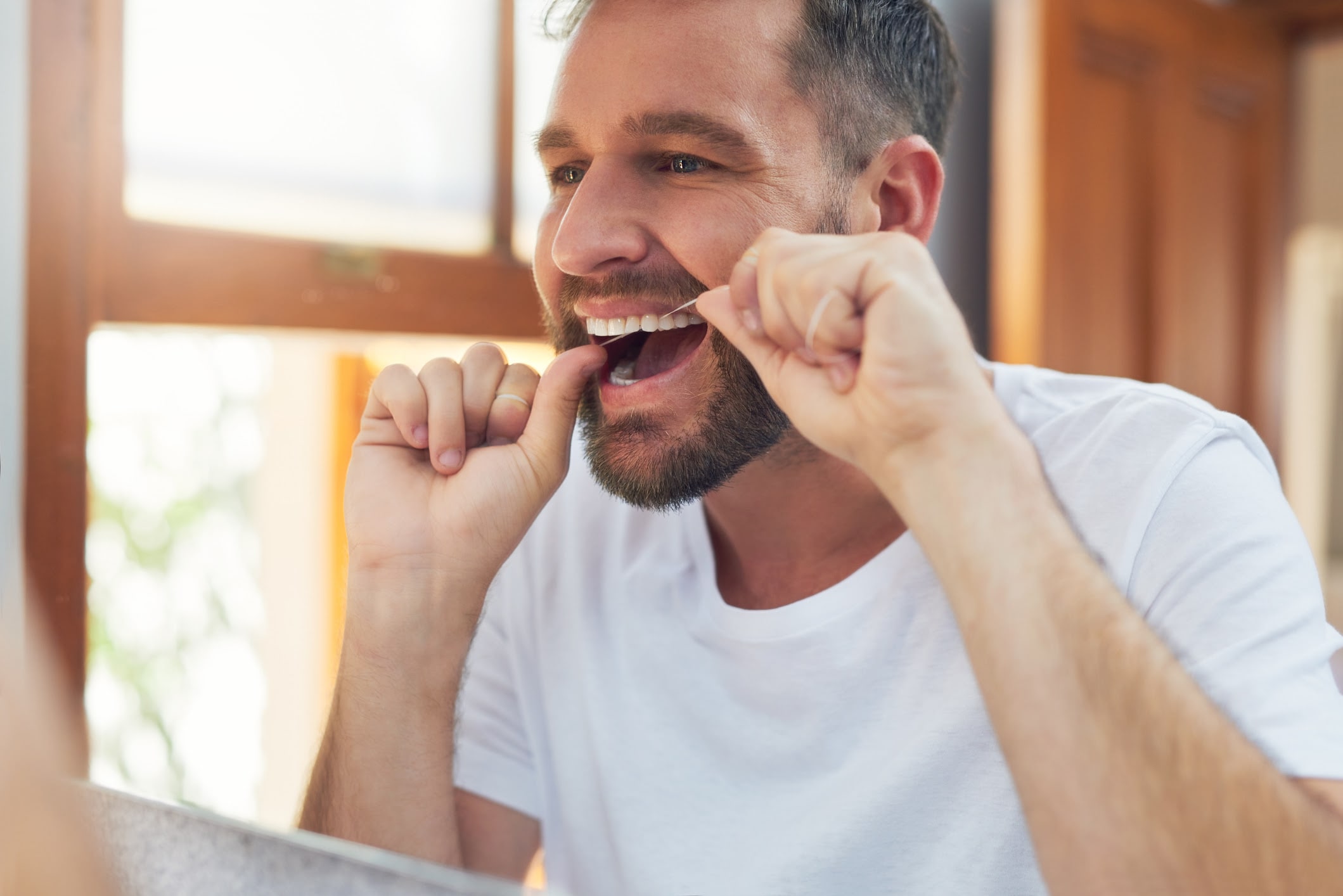 We all know that taking care of our teeth is an important part of maintaining a beautiful smile and healthy lifestyle, but did you also know that it's just as important to care for your gums? A few simple steps can play a major role in ensuring your teeth and gums stay healthy and don't develop into more serious oral health problems, such as gum disease. Here are 5 practical tips to keep your gums healthy and prevent gum disease in 2020.
---
Don't Forget to Floss
Flossing is a critical part of maintaining a healthy mouth because it helps to remove the bacteria that causes tartar build-up. Tartar is the culprit that can't be removed by normal brushing or flossing and will eventually lead to tooth decay and loss if left untreated. Taking the time to floss at least once a day is a simple, yet significant step in improving your mouth's overall health.
Drink Plenty of Water
Drinking water after meals is an effective way to wash away excess food particles and bacteria that leads to tooth decay. Water also promotes the production of saliva in your mouth, which keeps bacteria at bay as well.
Cut Back on the Sugar
Foods that are high in sugar, especially those that are sticky or chewy, are particularly harmful to teeth and gums because they are difficult to remove. Show your mouth some love this year by choosing healthy snacks, such as nuts and cheese, in place of excessively sweet ones that could damage them over time.
Listen to What Your Mouth is Telling You
Gum disease doesn't develop overnight and usually presents distinct symptoms well before it becomes a serious problem. If you notice gum redness or inflammation, bleeding after flossing, or gum recession, don't ignore it! These may be the early signs of gum disease. It's important to visit your dentist sooner rather than later in order to properly diagnose and prevent further progression.
The Dentist is Your Friend
Don't underestimate your dentist's role in helping you prevent gum problems. Professional dental cleanings twice a year are an important part of keeping your teeth and gums in prime condition. Dentists are able to recognize potential problems before they progress, while giving your teeth the thorough cleaning they need that you simply can't achieve at home.
Our trusted dental team at Prairie Mall Dental Clinic is passionate about keeping the smiles in the Grand Prairie area beautiful and strong. If you're experiencing symptoms of early gum disease or would like to schedule your routine checkup, contact us today. We look forward to helping you make 2020 your mouth's healthiest year ever!