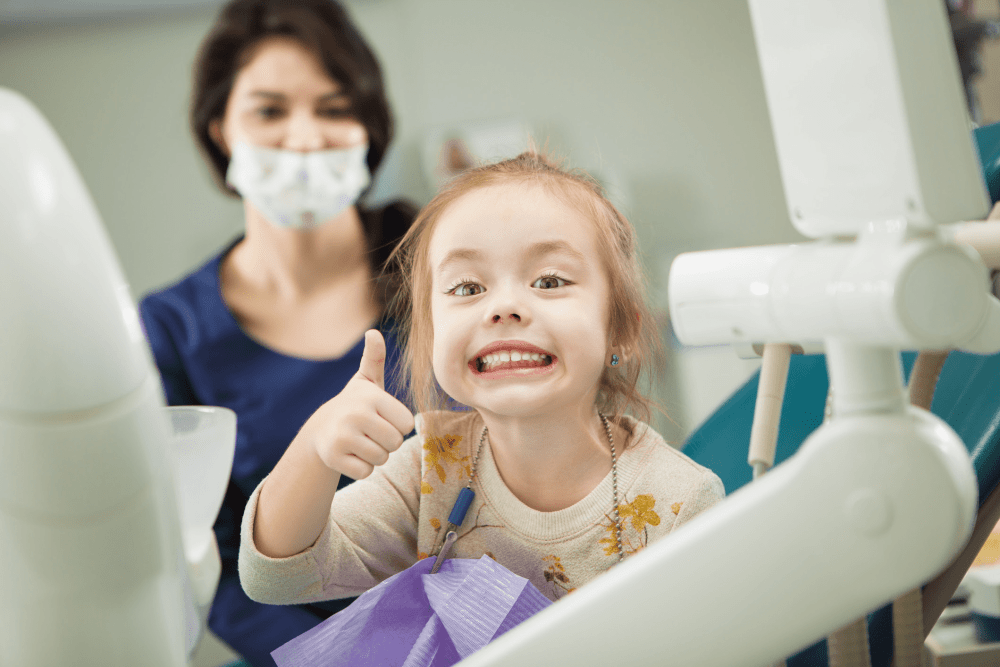 It is recommended by most dentists that young children should start going to the dentist when they are around three years old. After that, he or she should be seen every six months, just like adults. The first visit can be the scariest so it is important to make it as calm and stress-free as possible. Here are some tips to make your child's first dental appointment a success!
---
Visit the Dentist Before There's an Issue
Have your child go to your appointments before it is time for him or her to go. If your child gets to see you in the dentist's chair at least once, he or she may be more at ease when it is his or her turn!
Speak Calmly
Speak calmly about the dentist. Even if you have terrible anxiety about the dentist, it is important that you remain calm for your child. Whenever you talk about going to the dentist, make it sound like a nice experience.
If you are too anxious, have someone else take your child. If you have your own anxiety about the dentist, your child may be better off going with his or her other parent or even a grandparent.
Get to The Appointment Early 
Make sure that you show up early for the appointment. You don't want to rush to the dentist, or you both will show up for the appointment upset and stressed out. Make sure that you have plenty of time for the commute and familiarize yourself with the area.
Bring Along a Comfort Toy
If your child has an item that brings him or her comfort, you may want to bring it along. Many children have a favourite stuffed animal or toy that may bring them comfort at their first appointment.
Allow Your Child to Come To Your Appointment First
You need to show your children that going to the dentist is nothing to be worried about. Allow them to go to a cleaning with you so that they can see what it is all about. If you are too anxious, you may need to have someone else take your child. Your child may also want to bring something of comfort to make everything go more smoothly.
Contact us at Prairie Mall Dental in Grande Prairie for all of your family's dental needs. We look forward to helping your family make dental health a priority.