Dr. Gordon He, General Dentist at Prairie Mall Dental Clinic in Grande Prairie.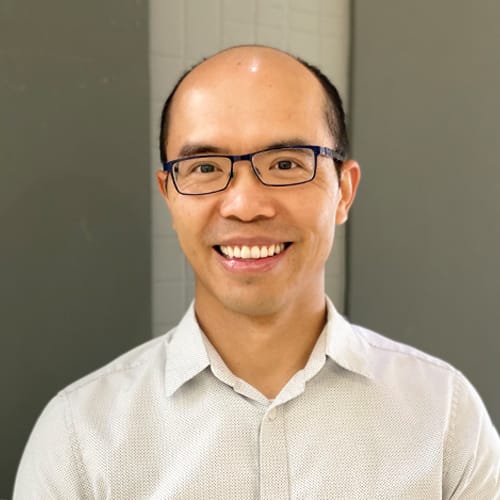 Dr. He
Dr. He graduated with a Bachelor of Science (Honours) degree from the University of Calgary. He then went to the University of Western Ontario for his dental training, where he obtained his Doctor of Dental Surgery degree. At graduation, Dr. He was selected as the recipient of the American Association of Endodontics Student Achievement Award.

After graduation, Dr. He has practiced in general dentistry in both private dental clinics and the Alberta Dental Association + College mobile dental clinic. As the primary dentist of the mobile dental clinic, he provided comprehensive dental care for medically or mobility compromised residents of long-term care facilities in Edmonton, Calgary, and surrounding areas. His service was recognized by the Alberta Dental Association + College. In 2013, he volunteered in the Tygerberg Oral Health Centre in Cape Town, South Africa for two months, providing dental care to underprivileged patients with limited resources.

After 6 years of living in Edmonton, practicing all aspects of general dentistry, Dr. He and his wife are excited to call Grande Prairie home. He continues to provide quality dental care to his patients in Grande Prairie area since 2015, with passion and skills.